Skip Main Content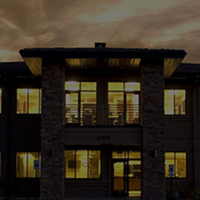 Pain Clinic - Woodmen CLOSED

Empowered Relief
TM

​-
Train your brain away from pain
UPCOMING ZOOM classes: 6/22 10am - 12pm, 7/20 3pm - 5pm, 8/17 10am - 12pm
9/14 3pm - 5 pm, 10/12 10am - 12pm, 11/9 3pm - 5 pm, 12/14 10am - 12 pm
This evidence-based class requires only ONE VISIT!
Learn about pain and what you can do to help yourself
Gain pain relief skills you can use right away
Create a personal plan for pain relief
Bring a friend or family member with you
This is a free class
For more information, please complete this form(opens in a new tab).
Empowered Relief is a trademark of Stanford University
Pain Resources
Integrated Pain Care for Chronic Pain Management & Treatment
Matthews-Vu Medical Group now offers Pain Management Services!

Chronic pain is a complex health issue that, in 2016, was estimated to affect 20.4% of U.S. adults. Normally, pain stops when conditions resolve. When they don't, however, we rely on specialists to help us function in a healthy way. At Matthews-Vu Medical Group, we understand how difficult and complicated chronic pain can be. Our Integrated Pain Care is now open to those who need medical assistance in managing their pain. If you feel you need the skilled care of a pain care specialist, please contact us online or by phone to schedule an appointment at our Woodmen campus.
Pain Clinic - Woodmen CLOSED
Contact Us
Office Location
Office Location
Address:
Hours:
Get In Touch with Us:
Office Location
Pain Clinic - Weber
Address:
1715 N Weber Street, Suite 208, Colorado Springs, CO 80907
Hours:
Mon 08:00 am - 05:00 pm
Tue 08:00 am - 05:00 pm
Wed 08:00 am - 05:00 pm
Thu 08:00 am - 05:00 pm
Fri 08:00 am - 05:00 pm
Sat Closed
Sun Closed
Get In Touch with Us:
FAQs on Our Integrated Pain Care for Chronic Pain Management & Treatment:
How Do You Define Chronic Pain?
Chronic pain is defined as pain that cannot be resolved and which is experienced weeks, months, or even years after an initial injury occurs. If someone experiences regular pain for 3 to 6 months - or more - they are a victim of chronic pain.
Chronic pain is often the result of misfiring nerves; instead of firing normally, these altered or damaged nerves continue to tell the brain that they're in pain, even after an injury heals.
In some cases, chronic pain escalates to the point of being classified as chronic pain syndrome. In these cases, pain not only lasts longer than six months - it is often accompanied by anger and depression, anxiety, loss of sexual desire, and disability.
What Are Common Examples Of Chronic Pain?
Some of the most common examples of this condition include postsurgical pain, post-trauma pain, and arthritis pain. While any part of the body can be affected, common problems include chronic back and lower back pain; chronic back pain is described as physical discomfort occurring anywhere on the spine or back, ranging from mild to disabling, for 3 months or longer. When the lower back specifically is affected, this is diagnosed as chronic lower back pain. Chronic neck and shoulder pain are also common complaints.
Can Chronic Pain Be Managed?
Yes. General and chronic pain doctors alike are very interested in properly managing chronic pain symptoms to improve the welfare of patients. Depending on the nature of your pain, your medical history, and your ongoing health needs, you may ultimately need to meet with a chronic pain specialist to best manage your condition; these doctors have special training in evaluation, diagnosis, and treatment of all different types of pain.
How Does The Matthews-Vu Medical Group Address Chronic Pain?
Our practice and practitioners believe that the management of pain can, and should, be managed within primary care. We want to bring pain care to the patient instead of forcing the patient to find a specialist elsewhere. Joanne Vogel, NP. - who oversees our Integrated Pain Care - practices holistic, patient-centered care while working and collaborating with our multidisciplinary care team. By engaging with primary care providers and behavioral health specialists, Joanne is able to create personalized interventional pain management treatments for all who need care. This type of patient-focused care plan allows us to engage patients and create positive outcomes - that is, healthier people!
What Do I Need To Know About Pain Management Treatment Today?
The Matthews-Vu Medical Group takes a "bio-psycho-social" approach to pain care, taking into account not just your physical state but how you feel, think, and behave overall. With this full picture, we can prescribe a variety of measures, interventions, and strategies for self-management that will address your pain and allow you to live a fuller life. Ongoing chronic pain management at our practice can include any of the following:
Balancing activities and rest
Using exercise to reduce pain (particularly in cases of low back pain, arthritis, and psychogenic pain)
Focusing on diet and nutrition
Using your mind and thoughts to minimize pain (which is often influenced by our mental thought process)
Nourishing your spirit
Using devices to minimize pain
Using medications in a healthy manner to target pain
Providing interventions to block pain signals
Additional common pain management techniques that may be considered as needed include the following:
Acupuncture and Massage - Acupuncture and massage therapy, when conducted by a specialist, have been shown to provide relief from muscle, mechanical, and chronic pain.
Topical product treatment - Some creams and ointments may be applied directly to a patient's skin to treat chronic pain with heat-generating or anesthetic substances.
Antidepressants - Because the same chemicals involved in depression play a role in chronic pain, anti-depressant medications may be a helpful component in some patients' pain management efforts.
Anticonvulsants - These medications may be helpful for patients with neuropathic pain conditions, including nerve injuries and diabetic nerve pain.